At our Sumoto factory, we produce all of the fish feed used at the Amakusa fish nursery.
In order to create our own blended fish feed formula, we use mixing machines, agitators and pelletisers soley developed in our factory. To maintain freshness only the required amount of fish feed for a day is produced.

Moreover, we are careful of carrying out feeding and breeding management and put a lot of work into environmental maintenance in order to protect the clean sea around our factory.
Our Sumoto Factory is an important activity base for "integrated production", which is one of Takuyo's main Principles.




Amakusa Fish Breeding Division Sumoto Factory
Address: 3368-2 Baba, Sumoto-machi, Amakusa City, Kumamoto, 861-6303, Japan
Inquiry
TEL: +81 969-66-3388
View Larger Map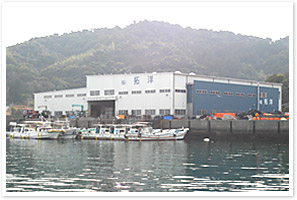 Sumoto Factory, Amakusa Fish Breeding Division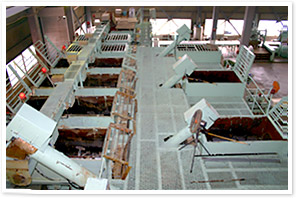 Moist pellet manufacturing equipment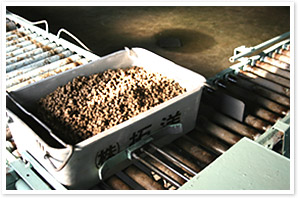 Fresh feed is produced every day